Live Green.
Think Purple.
Choose Ripple.
We're not naming any names but…
———————
…there are a lot of area businesses that don't recycle their glass.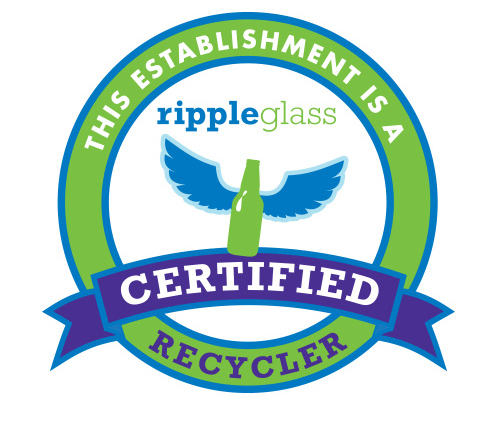 So why not patronize those who do?
Show your appreciation for the more than 200 local businesses that go the extra mile to recycle their glass.
IKEA is Ripple Glass' newest glass recycling host, and we have partnered with Bridging The…

In late April, this year, Ripple reached its most significant milestone yet! With your help,…

This Spring, Kansas City's own Burns & McDonnell opened its doors and hearts to Ripple…

The Kansas City Zoo's annual fundraiser, Jazzoo, was June 2nd. More than 70 restaurants donated…

By Sam Radbil, Guest Blogger Americans create more than 250 million U.S. tons of trash…

The team at Ripple Glass was dismayed to learn of the passing of Mike Darby….

Dear Ben, My Pyrex baking dish just broke! Can I recycle that? Signed, Pan You…

On behalf of the co-founders, Board of Directors and investors of Ripple Glass, I'm delighted…