We recycle glass from across the Midwest and would love to work with you to keep glass from your community out of the landfill. From small recycling centers to large city municipal programs, we are here to make glass recycling work for you. 
Join over 100 communities across nine states that recycle glass with Ripple Glass. Interested in learning more?
Contact us!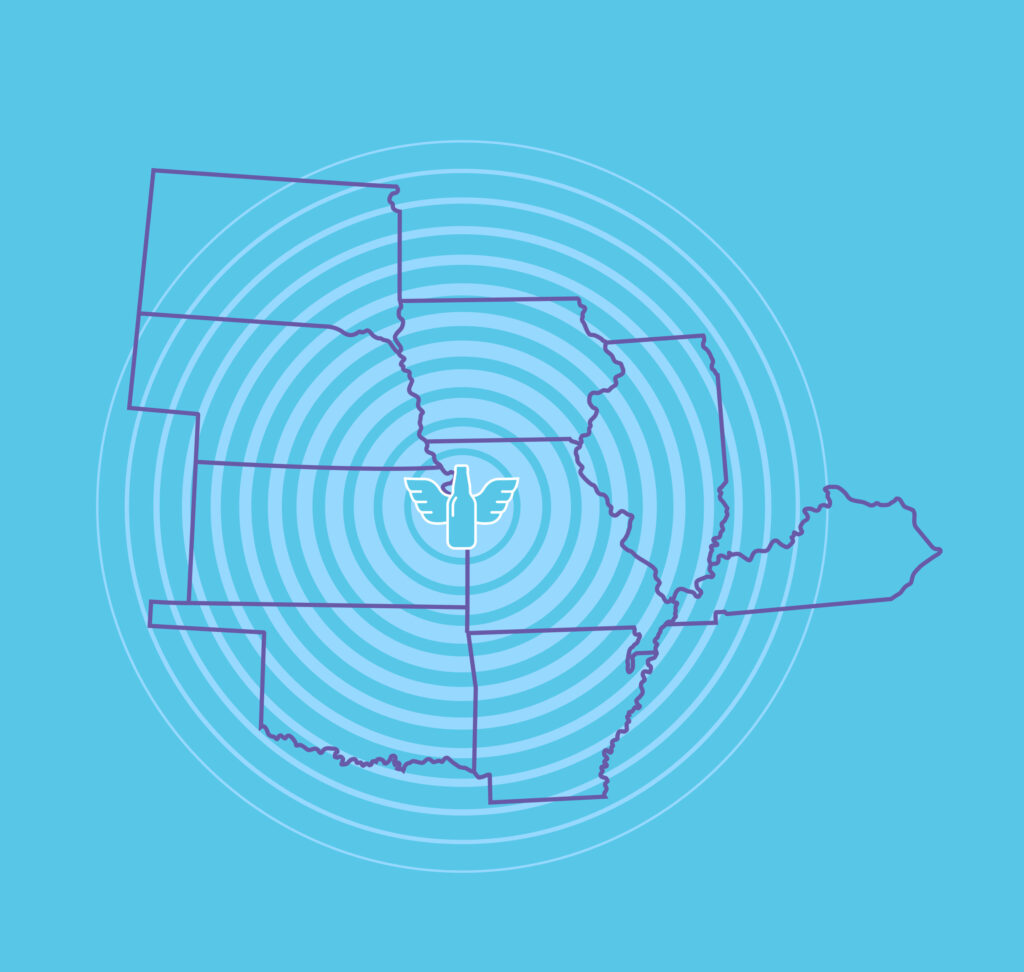 Or, hear it directly from people who already recycle glass with us: 
The City of Omaha has worked with Ripple Glass for more than 8 years to recycle glass and we look forward to continuing this successful partnership. Through assistance with marketing, container refurbishing, and recycling promotion, Ripple has helped grow our glass recycling program. They have developed relationships to create successful end markets for recycled glass, making it possible to give glass products new life. Thank you Ripple Glass!
Matt O'Connell
Recycling Coordinator, City of Omaha
Ripple Glass has been and continues to be a great partner with the City of Fayetteville for our glass recycling. They have proven very beneficial with our efforts at keeping glass out of the landfill while trying to reach our waste diversion goals. Their ability to accept all colors of glass has allowed us to improve collections with our curbside source separation program, apartment recycling program and also allowed the addition of offering glass collection to restaurants, bars and our entertainment district. They also provide collection of the glass at our facility which is critical in conducting a successful glass recycling program to our community.
Brian Pugh
Waste Reduction Coordinator, City of Fayetteville, AR
The City of Norman ran out of options when our MRF quit accepting glass. Ripple came through for us in a big way. Not only did they accept our glass, we are able to move it at a significantly lower cost. We consider it a partnership, and see it as viable and permanent solution to our glass recycling demand. We are very pleased with the process and the service is excellent.
Bret Scovill
Sanitation Division Manager, Norman, Oklahoma
Our Ripple Glass Partnership is a tremendous asset to our recycling program. Ripple is a committed partner! They are professional, responsive and supportive. Ripple Glass is a key element in our ability to provide sustainable recycling drop-off services for the Springfield community and surrounding area.
Mike Inman
Collection Center Coordinator, City of Springfield